In a recent contribution to the Hurleyville Sentinel, Health Promotion Services LLC President Carol Ryan addressed the Novel Coronavirus (SARS-Cov-2, or COVID-19) Pandemic.
"As with any challenge we face individually or as a society, there have also been some important learning opportunities from the pandemic," she began. Read the rest here.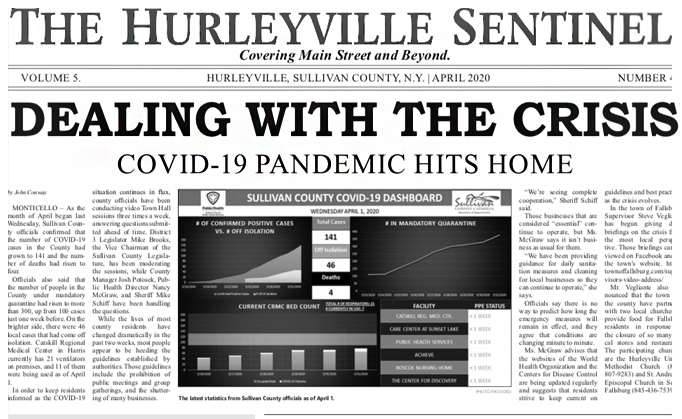 NOTE: Our President's words in The Hurleyville Sentinel focus on societal and individual crisis (and opportunity). But we invite you to please get in touch if you have more specific questions on your business, or business model, as it relates to the future, in a world dealing with COVID-19.
Finally, if you have time, please consider taking our survey on COVID-19, on how the pandemic is affecting us all, and possibly, shifting and shaping perspectives. Thank you.